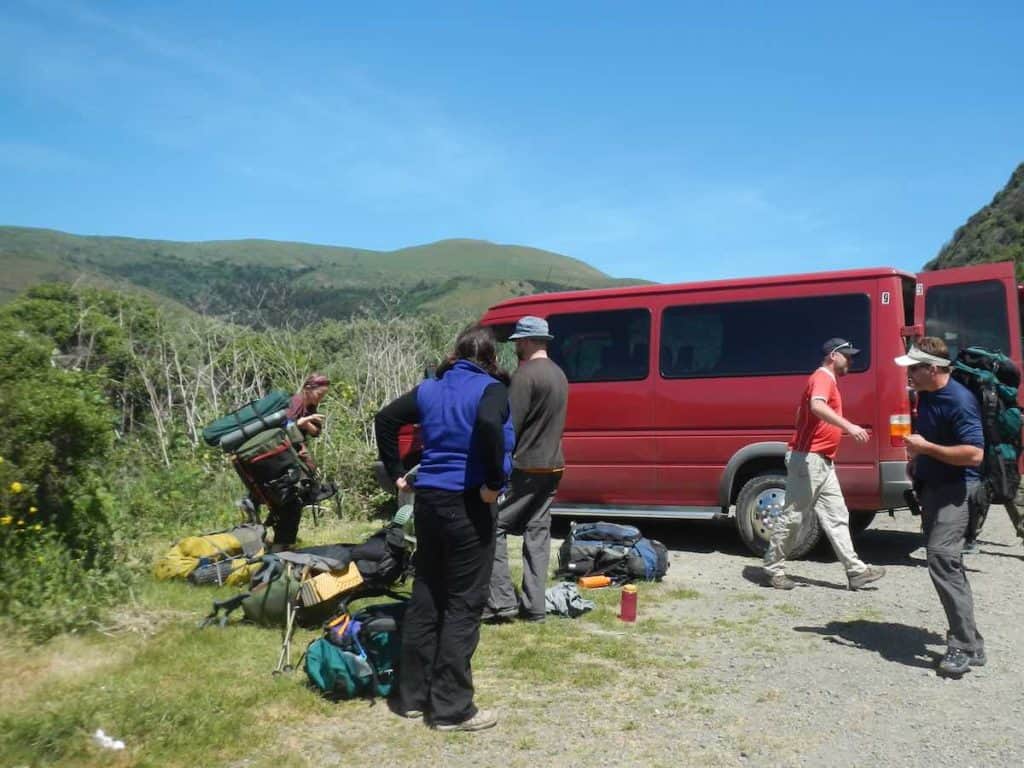 Mendo Insider Tours provides safe and reliable backpacker shuttles for hikers in the northern California area. You can just focus on enjoying the beauty of nature and let us ensure that your transportation is as seamless and trouble-free as possible.
A Path Less Traveled
Connect with your inner adventurer and explore the rugged wilderness that still exists on the Mendocino Coast. Since there are no highways on or near the coast in the Sinkyone Wilderness State Park, the area has come to be called "the Lost Coast."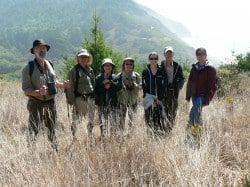 We'll literally take you off the beaten path to venture into one of the few coastal wilderness areas left in the United States. You'll be able to explore spectacular coastal habitats, climb ridges, and experience captivating panoramic views.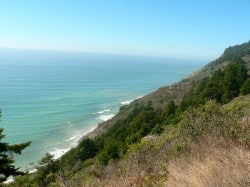 Local Backpacker Trailheads
Our backpacker shuttles service Black Sands Beach, Mattole trailhead, Hidden Valley, Needle Rock and Usal campground trailheads. Black Sands Beach to Mattole trailhead is one of our most popular runs.
To reserve, please call 707.962.4131
Options include:
Black Sands Beach to Mattole shuttle – We offer custom times. Call now! Cost depends on passenger totals. 707.962.4131
Usal to Mattole shuttle – minimum to reserve shuttle; $600.
Usal to Hidden Valley or Needle Rock – minimum to reserve shuttle; $600.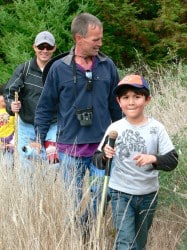 Recommended Attire
We recommend that guests use appropriate footwear for their hikes such as hiking boots, tennis shoes, or other outdoor shoes. We also recommend wearing layers of clothing as the weather is unpredictable. Since there are various insects and poison oak in the area, we encourage you to take appropriate precautions in your clothing and use of insect repellent. Also, a small day pack is helpful and… don't forget your camera.
Courteous, Trustworthy Drivers
Our safe and comfortable vehicles are piloted by attentive, courteous drivers with spotless records. Mendo Insider Tours has successfully provided backpacker transportation for hundreds of guests wanting to experience the thrill of hiking off the beaten path without having to drive themselves.
We always make sure that we do absolutely everything in our power to make your exciting hike truly special.
Grab Your Spot
Reserve your transportation in advance and ensure that your trip is stress-free. Book now by calling 7079624131 to reserve your spot on our backpacker shuttles.