Our Team
Based in Fort Bragg, California, Mendo Insider Tours is a locally-owned business, specializing in small-group tours to Mendocino County's most interesting cultural and natural destinations as well as transportation to and from northern California airports and many other venues.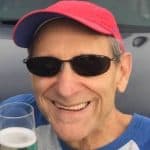 Our Origin
Owner David Lipkind has been enjoying the coastal Mendocino life since the 1980s.
Dave established Mendo Insider Tours in 2012. Originally from Boston, he was drawn to Mendocino by the diverse natural wonders and most of all, the free spirited people living there.
Local Specialties
We offer a wide variety of Mendocino Coast and Mendocino County tours led by expert local guides—ranging from wine-tasting tours and redwood tours to tours of other local attractions like Glass Beach and the Point Cabrillo Lighthouse as well as custom tours.
In addition, we provide transportation to and from northern California airports, casino turn-around shuttles, charter bus service, "evening-out" or private party shuttles, backpacker shuttles, sports events transportation, and wedding venue shuttles.
Trustworthy Drivers
Our team of friendly, courteous drivers pilot safe and comfortable vehicles. Over the years, Mendo Insider Tours has successfully provided tours and transportation for thousands of guests visiting the Mendocino Coast and northern California.
We always make sure that we do absolutely everything in our power to make your exciting hike truly special.
Unparalleled Customer Service
If you've been looking online to find the right tour or transportation operator, you need look no further. Mendo Insider Tours always takes the time to learn about your needs and preferences in order to match you up with the right tour or transportation for you.
Mission Statement
Mendo Insider Tours focuses on enabling our customers to explore nature and the unique landmarks of the Mendocino Coast and beyond safely and knowledgeably.
Inspiration
Dave, our founder, first started thinking about his own tour company after returning from a trip to Paracho, Mexico, where he went to purchase a custom-made Cuban Tres guitar. When he returned to Mendocino, he saw it with new eyes: as a destination where travelers come to experience art and nature. In Dave's words, "I started to think about how I could help visitors enjoy the kind of experience I had in Mexico."
Grab Your Spot
Visitors often tell us that Mendo Insider Tours gives them the best tour and transportation experience in the Mendocino area. Give us a try and join the rest of our many happy customers. Call us at 707-962-4131 or contact us to book today.