How we Roll – comfortable and roomy vans
Travel in style and comfort
on the beautiful Mendocino Coast!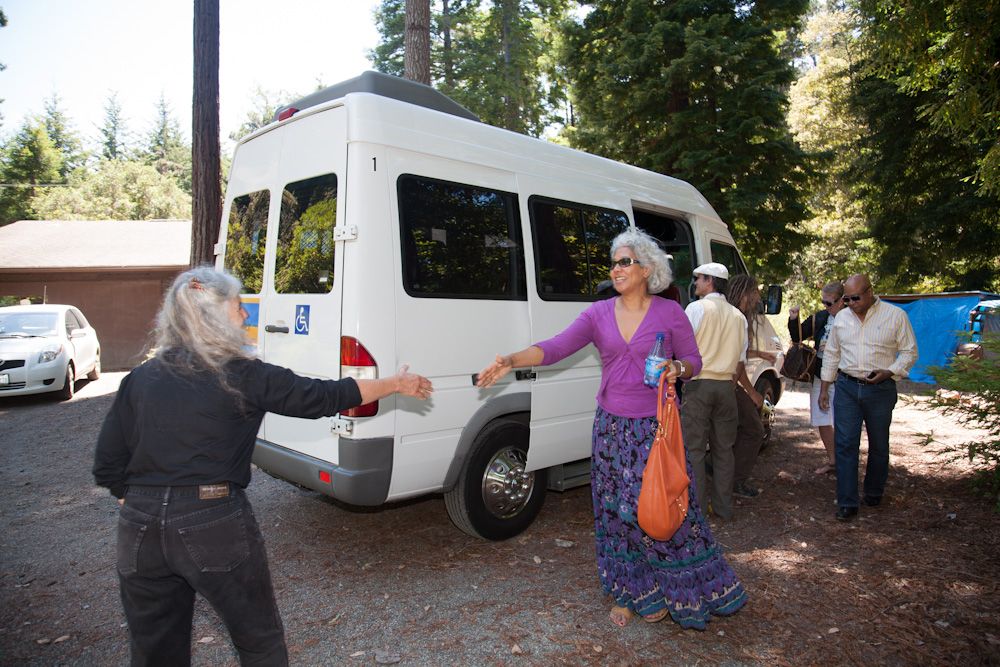 Our modern and comfortable Mercedes Sprinter vans are ideal for our small and intimate tours, holding a maximum of 9 passengers ensuring a roomy relaxed ride with:
• Full surround-view windows
• A premium sound system
• A 30 inch LCD video screen
• And wheelchair/handicap accessibility
Our PA system allows our guide to talk to you en-route, describing everything from the day's activities to the sights you'll see along the way. Our guides are passionate about Mendo culture, nature, the areas we visit, so you may find them sharing their knowledge on anything from hidden trails and blowholes to exceptional restaurants.
We hope that you leave us with memories of a fun day, and an "insider" view of life on the coast.
Helping to reduce our impact on the planet
Mendo Insider Tours strongly supports and encourages responsible and sustainable tourism. We are proud to say that we offset our vehicle emissions through an organised carbon-offset program by Terrapass.com.